Somethings are better as a pair...just like Kokeshi and Peg doll necklace Set
Somethings are better as a pair...just like Kokeshi and Peg doll necklace Set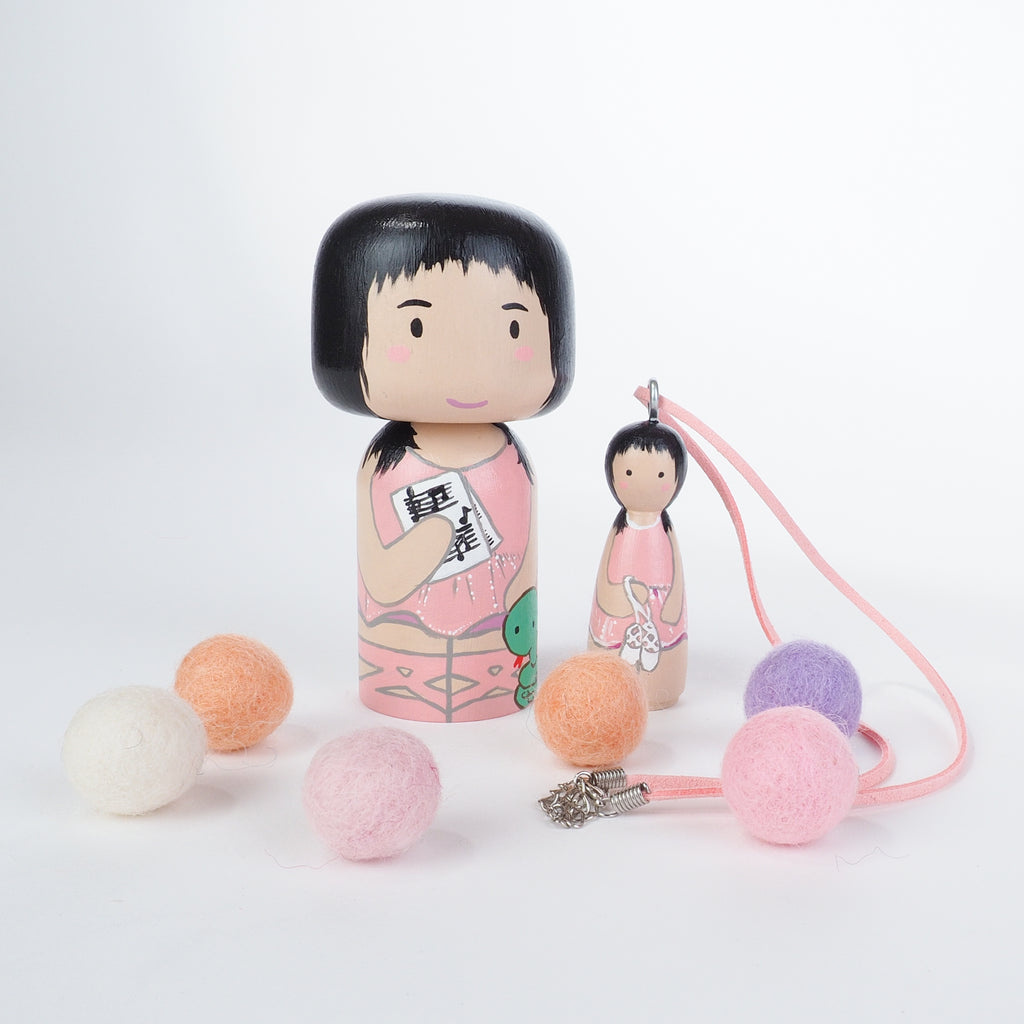 Custom hand-painted portrait set! A Kokeshi doll and a MATCHING necklace or ornament that mimic your family or your favourite characters! Now, that's a good pair.  Give something unique and personalized.
Custom Kokeshi Doll.  4.7" tall.
Matching custom Peg doll necklace or ornament.  2.55" tall
This custom Kokeshi doll and peg doll necklace or ornament will be a big hit for the little ones. They can display the Kokeshi dolls as HOME DECOR and they can WEAR the small peg doll necklace, PLAY with it, or HANG it on a tree as ornament.
Customize one for your little ones or the entire family. You can also order a set of your favourite characters from a movie or show! This will definitely touch the heart and bring smiles.

The set comes with 1 Kokeshi AND 1 matching peg doll necklace or ornament. 
1. The Kokeshi is 5.7" (taller) or 4.7" (shorter) x 2.4" wide, your choice
2. The peg doll necklace is 2.55" in height and approximately 0.8" wide. The necklace cording material is made with suede. The colour of the necklace cording will match with the painted doll accordingly. A small screw eye is attached to the top of the head of each peg doll necklace. The peg doll is painted with non-toxic paint and sealer. 
A gift that touches the heart.