Custom Family hand-painted portrait on wooden dolls
Custom Family hand-painted portrait on wooden dolls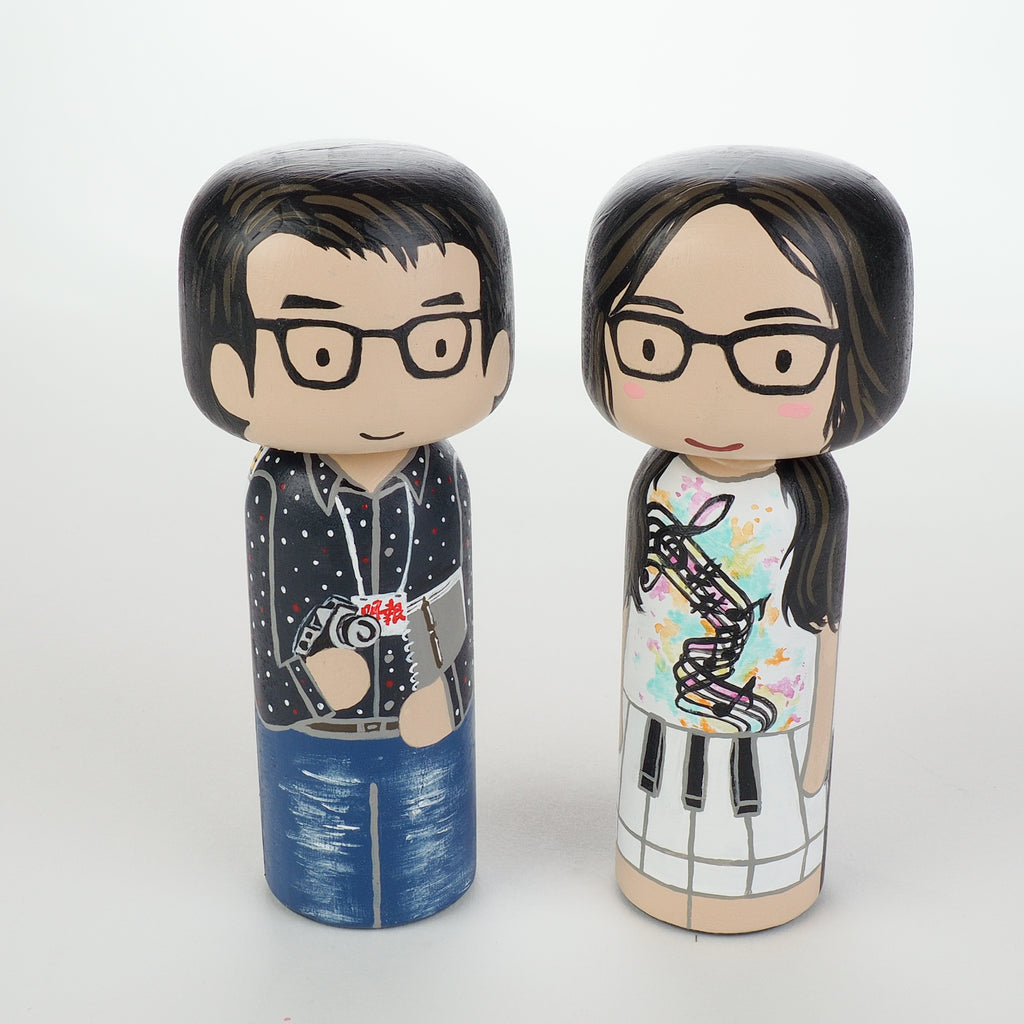 Introducing our new 2-in-1 family portrait Kokeshi dolls!  Everyone has many roles, interests, careers, personalities, and we all wear many hats in life.  Why not highlight and celebrate those in a hand-painted doll!  The toughest part is probably to choose the 2 roles you like us to paint. Here is a Kokeshi doll who is a pianist a chef.  On one side, we depict this musician with music notes and a piano dress, turn the doll around and you'll see a chef with her signature dish!
Give something unique and personalized.  Customize your family, friends, or colleagues on Kokeshi dolls!  They are hand-painted with love that show the uniqueness of each individual. 
This will definitely touch the heart and bring smiles of your special someone.  These are great for birthdays, Christmas, anniversary, parent's gifts, grandparent's gifts, retirement, graduations, colleague's going away gift, or any other occasions.
Customize 1, 2, or the entire family!  We hand-paint the Kokeshi dolls to match 2 personalities, interests, career, or hobbies of your friends or family. 
These dolls are approximately 5.7" tall x 2.4" wide, which are doubled in sizes of our regular peg dolls.  Kid's portrait will be slightly shorter and is approximately 4.7" tall x 2.4" wide.