Mother's Day! Kudos to all the Super Moms!
Mother's Day! Kudos to all the Super Moms!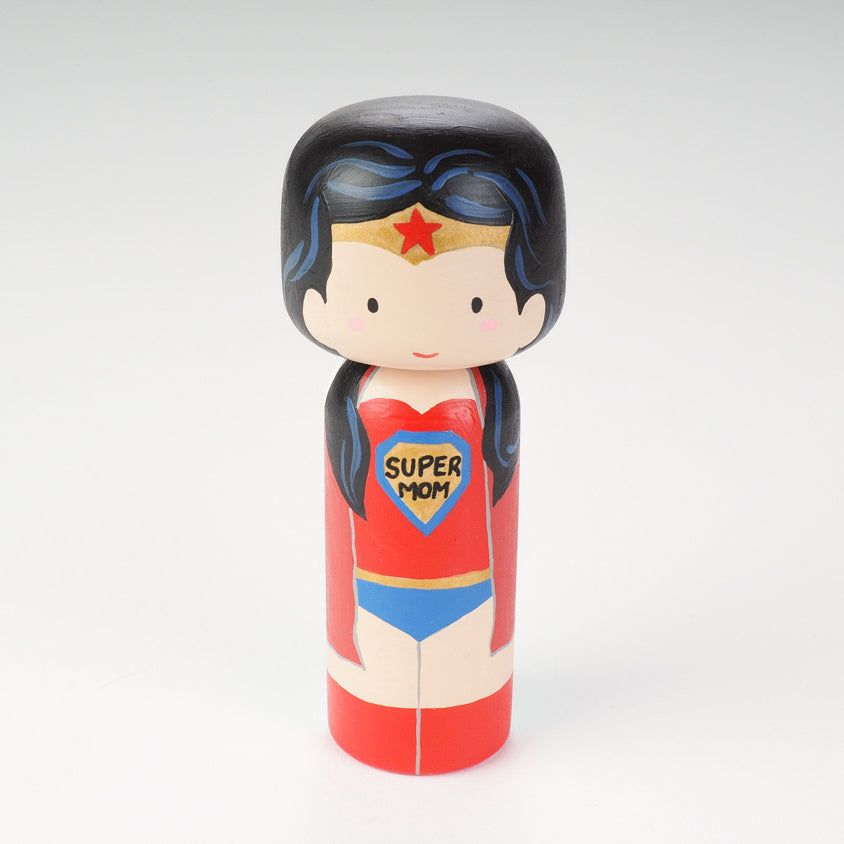 Mother's Day is coming up.  In fact, only 12 more days!
This quote really touches me and it is so true because when one becomes a mom, she become so selfless, just like my lovely mom.
" A MOTHER is a person who seeing there are only four pieces of pies for five people, promptly announces she never did care for pie. - Tenneva Jordan ".
To celebrate Mother's Day, we have painted more 2-in-1 Kokeshi dolls designs where one side shows Super Mom and turn the doll around and it shows her daytime working mom's role.  Moms wear many many hats!  Do you agree?
Super Mom with Super Dad and kids
Turn the Super mom around and she is a doctor!
There are more designs on www.itzyzazzy.com.  Sign up to our email list to be the first to know about new collection and exclusive sales.  10% discount code will be sent to your inbox for your first purchase as a small token of thanks.